What Smart Cities Will Look Like In 2025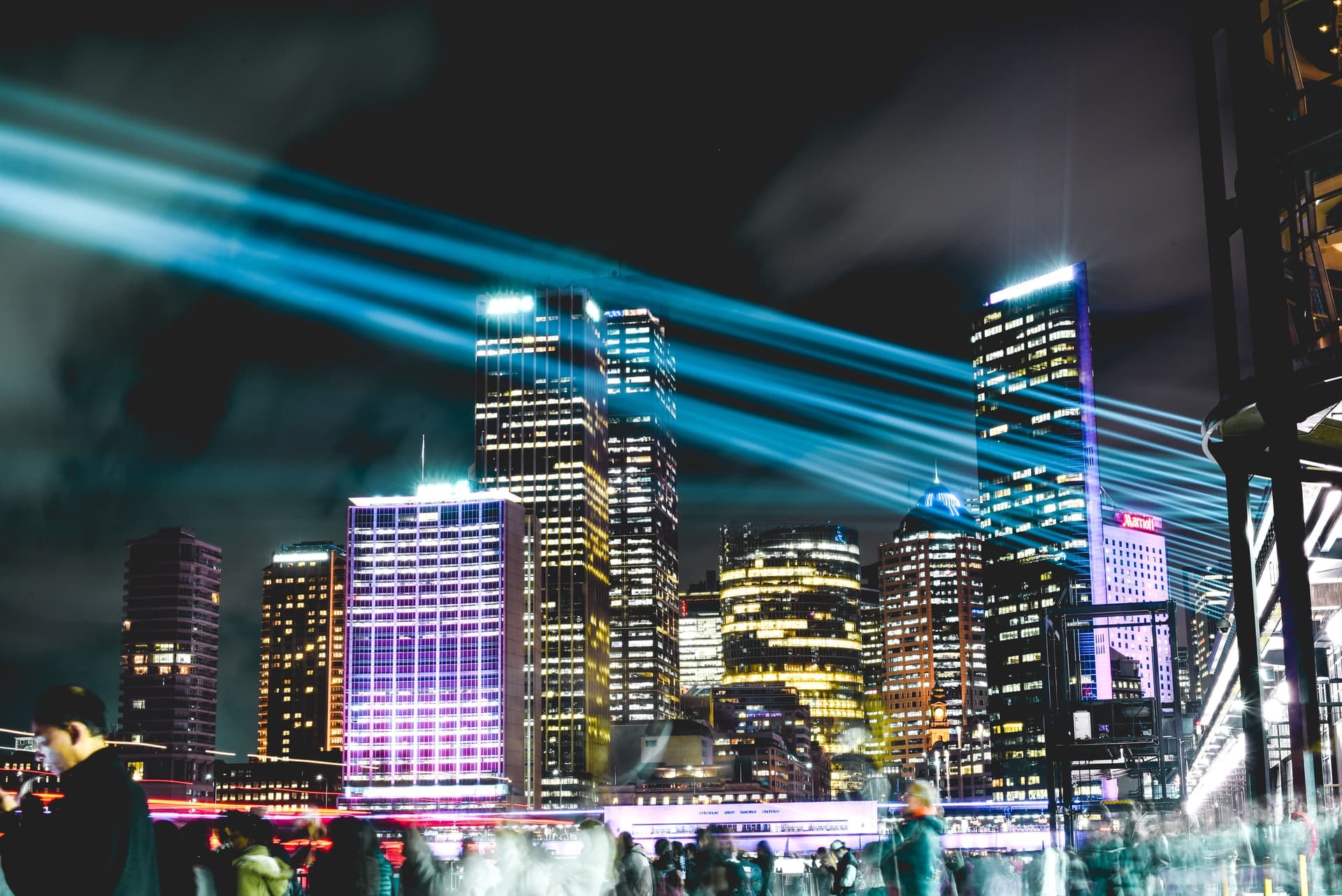 Featured photo credit:

Unsplash
The rise of smart cities signifies the progressive and sustainable future most of us envision.
The world is urbanising fast. If you think cities are crowded now, The World Economic Forum projects that around 1.3 million people are currently flocking to cities on a daily basis, and around 65% of the world's population will be urban dwellers by 2040. You don't need to be an urban planner to see how this could exacerbate many of the existing problems in the world's already crowded, polluted, and poorly developed urban environments.
Enter smart cities: these tech-enabled urban redesigns are being seen as the keys in reconfiguring modern cities to drastically cut down carbon emissions and stimulate economic productivity and growth. Smart cities also aim to improve the health and living standards of the growing population. 
As emerging technologies mature and regulatory support for the proliferation of smart cities grow, experts predict a catalysed growth in the next years. Here are some of the features that smart cities will have by 2025:
Data-driven cities
Information and communications technologies play a pivotal role in smart cities. Singapore's own smart city road map Smart Nation Program aims to leverage data and technology to overcome the challenges of being a small city state with few resources. To this end, it has established the open data Smart Nation Platform to consolidate and seamlessly share information across networks. It plans to use this data to accurately predict and model energy, infrastructure, and environmental needs across the country.
Characterised by the use of interconnected devices and sensors – also known as the Internet of Things (IoT) – many smart city technologies combine IoT and big data analytics to foster a more responsive and proactive environment. Leading smart city London has created the London Office of Data Analytics two years ago precisely to develop data analysis as a main driver in the city's growth.
Dzone notes that data and smart cities are the perfect pair for a wide range of urban services, including healthcare, transportation, utilities, water supply, waste management, law enforcement, and more. As IoT technologies continue to be deployed in smart cities, data collection and analysis will become exponentially more valuable. A post by Verizon Connect states that about 90% of all the existing data in the world has only been created over the last couple of years – proof that we're truly in the age of disruptive technology. This explosion of data will continuously allow smart cities to thrive in the next decade.
Hub of sustainability
Today, the world's cities are responsible for 70% of total global greenhouse gas emissions, 60 to 80% of global energy consumption, and 75% of carbon emissions. Smart cities create new infrastructures and modify existing ones to reduce both energy consumption and CO2 emissions. Apart from a smaller carbon footprint, cleaner air also means healthier and smarter citizens.
While there remain challenges today in terms of balancing sustainability and deploying emerging technologies, smart cities are poised to leap this hurdle in the next years. A study on the Sino-Singapore Tianjin Eco City shows that among its regional peers, it has significantly struck a balance between its zero carbon emission commitment and its economic growth. This smart Eco City is a model on practicability, replicability, and scalability.
Convenient and efficient
By streamlining essential city services, smart cities strive to make the lives of citizens easier. Data-driven and IoT-enabled transportation and utility services will become seamless and faster. Smart cars are a large component of the Tokyo government's commitment to developing a smart city. Through its launch of on-demand shared fleets, it aims to significantly cut down carbon emissions while increasing the city's mobility.
New technologies like smart buildings that aid in fast parking and sensors that detect trash can levels are being also being developed. As smart city technologies mature, the rise of smart and sustainable homes is also becoming a parallel and interconnected trend, from using more efficient LED bulbs and screens to smart locks that allow you to remotely grant and prevent access to your home.
In the next five years, smart cities will be focused towards the synergy of emergent technologies, sustainability, and economic stability. This also entails putting the actual well-being and safety of citizens at the centre of smart cities' long-term growth strategies.
 Disclaimer: The views and opinions expressed in this article are those of the author and do not necessarily reflect the official policy or position of any agency of igloohome. Assumptions made in the article is not reflective of the position of any igloohome entity. If we have incorrectly used any media items belonging to anyone without the right accreditation, simply write to us at info@igloohome.co to request a takedown. Removals will be done within 24hrs of acknowledgement.
About the Author
Chloe Winters
Chloe is a tech writer who believes global carbon neutrality is achievable in this lifetime. She also thinks smart city initiatives are promising despite having a long way to go before truly changing the world for the better. When Chloe's not trying to predict the next big leap in data analytics and IoT, she spends her time reading manga in quiet parks and libraries.