Southeast Asia - The next tech unicorn hotspot?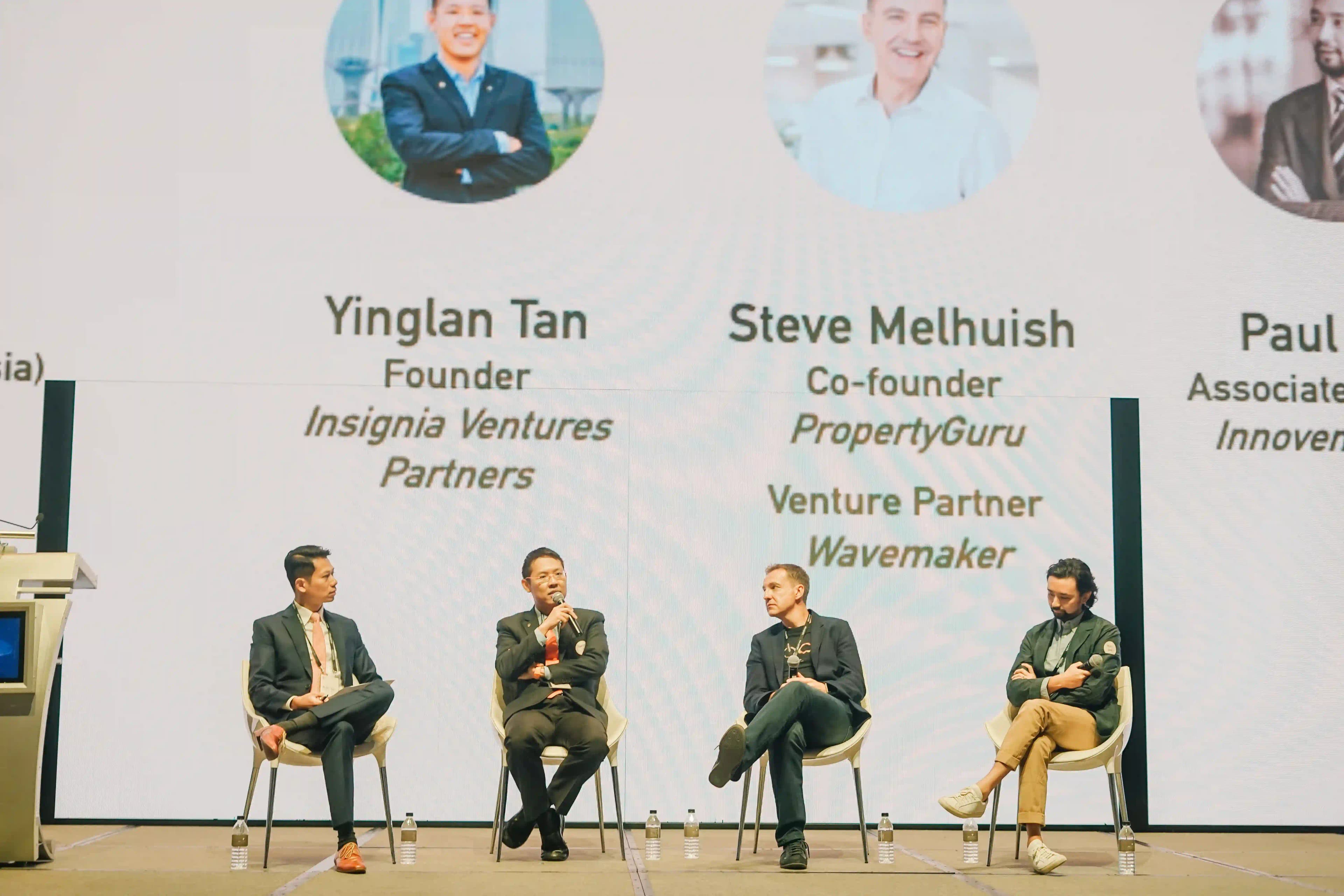 Held on 30 August 2019 at JW Marriott South Beach, the Singapore Smart Cities Summit saw over 350 participants from the region and beyond coming together to accelerate smart cities innovation and initiatives. Corporate innovators, industry disruptors, investors and startups from 18 countries which includes the USA, UK, Philippines, Mexico, Swaziland, among others took part in the summit.
Organized by igloohome, the summit featured over 30 panellists ranging from CEOs, scientists, investors, corporate innovators and journalists. They shared insights covering sustainability, smart city trends, issues and more in the one-day event.
In this discussion, the panel spoke about cultivating the next generation of smart solutions. Panellists include Tan Yinglan, Founder and Managing Partner at Insignia Venture Partners; Steve Melhuish, Co-Founder of PropertyGuru and VC Partner at Wavemaker Partners; and Paul Ong, Associate Director at Innoven Capital.
Moderated by Kam Ee Fai, Head of Research at Preqin, we've extracted some key learnings for you.
Ee Fai: What are some factors you've seen to be responsible for Southeast Asia's rise as a tech hotspot?
Steve: The opportunity to grow. You have a huge population of 650 million people growing every year, moving into the workforce, urbanising rapidly. 4 to 5 million people every year are moving into cities in Southeast Asia, and the Internet and mobile penetration is driving a lot of the tech market.
From a macro point of view, Southeast Asia is very exciting. The government around the region has done a lot to encourage that and investor money that's previously in China and India is now increasingly moving into Southeast Asia.
Paul: For a lot of the Southeast Asian population, mobile phones and a mobile-first sort of environment jumpstarted the distribution of technology, as well as the adoption of similar kinds of tech.
Yinglan: It's a three-ingredient cocktail in this region. One, the smart phone penetration rate is growing twice as fast as compared to China. There's twice the growth in velocity of smartphone and Internet penetration in Southeast Asia.
Two, the middle class is a key factor. If we look at where the tech market cap is created in geographies globally, the inflection point happens with roughly around $4,000 to $5,000 GDP per capita. Singapre is an outlier, but if you look at Indonesia, Vietnam, that's probably where the point is. As the middle class improve their lives, they want to buy things online, hail rides on their phones and a lot of cosumption demographic dividend becomes apparent.
Three, the influx of entrepreneurs. Now, we're seeing more US-educated returnees working at companies like Gojek or starting their own businesses instead of working at Google or McKinsey. We're finally seeing an increase in talent in our part of the world.
Ee Fai: What opportunities do you see for SEA because of this shift of capital flow - in terms of industry, deal stage or location?
Steve: Due to the trade war, it's inevitable that the US will lose its position as the largest economy in the world. Asia's benefitting from this and China's the powerhouse.
The beauty of SEA is that historically, they have a neutrality about them. They're juggling both China and the US, does a lot of business in both countries, and no doubt will continue to do so despite the trade war.
As US moves money out of China, it'll move it to other countries whether it's Singapore, Thailand, Vietnam or Indonesia. The countries here will benefit more from US money coming in. SEA will benefit in certain specific sectors - rising costs in China, and given the trade dispute, companies can trade through Vietnam for example.
YingLan: There's always going to be diversification of the supply chain. What the trade war has done is accelerate this shift.
Last year alone, manufacturing increased 400% for Vietnam. Long-term, the dispute would be bad for everybody; but I think short-term, we're seeing the diversification expand more furiously throughout parts of the world which is great for some companies.
The other interesting intersection is that we're seeing a lot of influx of capital and talent - business building expertise in this part of the world - so a lot of entrepreneurs find SEA an interesting place to begin their new adventure.
Paul: As companies start to realise that they need to diversify their global supply chain, it takes a long time for them to do that, but what it also does is that as the manufacturing factors pick up on regions like Thailand, Indonesia and Vietnam, it helps to accelerate the rising middle class.
Hopefully, places like these pick up to the point where there would be aggressive growth capabilities for technology opportunity to drive the market further.
Ee Fai: What would you look out for when you're looking for an investee company, how do you go about evaluating potential investment opportunity?
Yinglan: There are 3 things. One is the IQ, there's also a separate piece that's less focused on by people which is whether the entrepreneur can survive and build, and be tenacious. The third is whether the person has the ambition to build a really large company.
Steve: I agree, it's about the tenacity and the hustle of the entrepreneur. Are they going to be able to survive the hardship? Are they going to work 7 days a week? Are they going to do the grind, are they resilient and can they handle the pressure?
For me, the founder is the most important. The second thing we look at is if they're focused on solving a problem they can articulate. At least half the time, I'm talking to startups that can't really articulate the problem they're trying to solve, which is surprising because it's the most important thing. There has to be evidence on some kind of traction, they have to have some sort of proven concept and also, ideally, monetising and creating some value and capturing the value.
If you wish to be part of the Singapore Smart Cities Summit this year, visit smartcitiessummit.igloohome.co for more information or drop us an email at summit@igloohome.co.