Why smart access is becoming a US$400billion market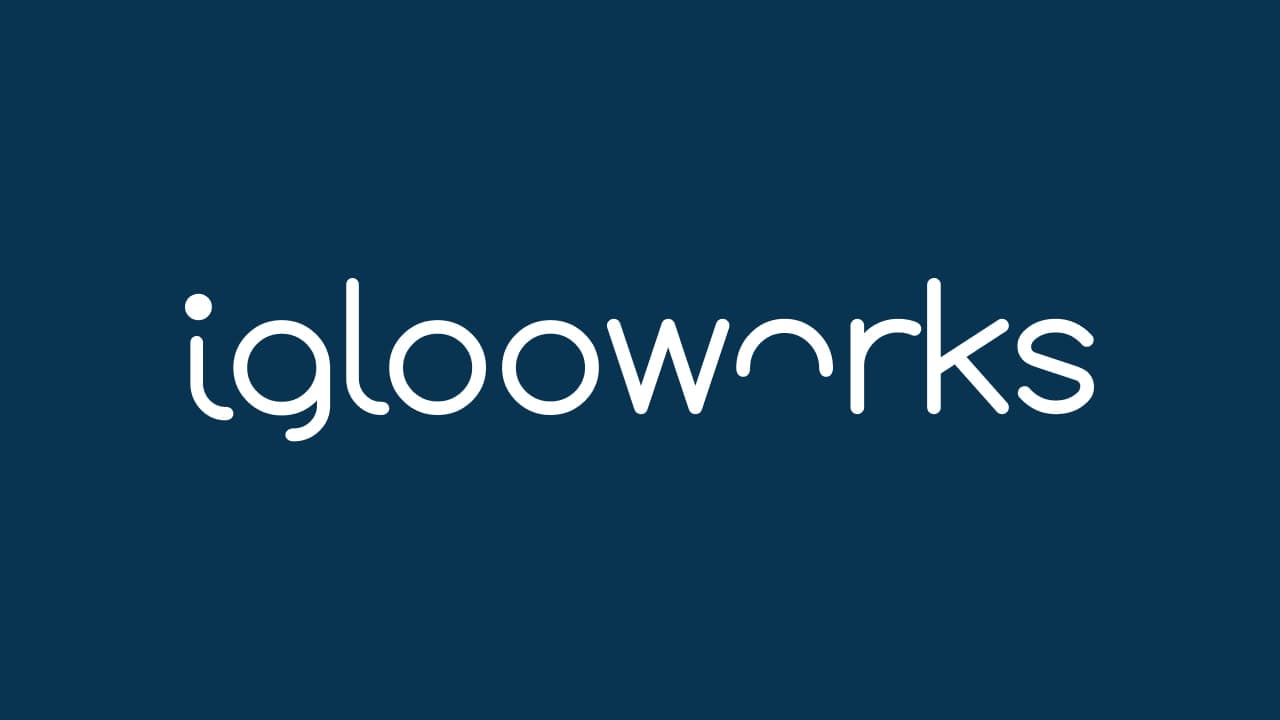 The smart city market is booming. Expected to be worth USD 400 Billion by 2020 as reported by Tech Republic, more consumers and businesses are turning to access control solutions to protect what matters and improve operations.
With the proliferation of mobile and broadband connectivity, smart access solutions that feature connected physical security hardware paired with robust software have become increasingly popular. From tapping into the sharing economy to protecting critical infrastructure, smart access should not be ignored in any industry. 
Real Estate
Homeowners
Fuelled by the rollout of high-speed Internet and rising affluence, interest in smart homes has surged. Homeowners increasingly expect tight integration between home electronics, from lighting to heating. A natural first piece of any smart home system is a smart door lock. Driven by tech savvy millennials, search interest in smart locks has jumped fivefold in the past 5 years on Google.
Smart locks offer users granular and convenient control over their homes. Typically featuring wireless connectivity and linked apps, these locks simplify the credentialing experience. For one, most smart locks offer multiple credential options, e.g. access cards, tags, mobile, combined with precise control over usage options, e.g. one-time, recurring, date-range or through a direct Bluetooth connection.
Beyond the convenience of seamless home entry, smart access solutions also allow homeowners to easily arrange in-home deliveries or visits by tradespeople through one-time pins or remote unlocking without having to transfer easily duplicable keys.
Amazon's Key service uses a cloud-connected camera and lock to allow couriers to open users' front door and deliver packages in-home, preventing package theft. Users are alerted to deliveries via push notifications on their phones accompanied with a short video of the drop-off.
Even further, smart access improves the hosting experience on home-share platforms pioneered by the likes of Airbnb. igloohome locks sync directly with the platform to give guests convenient time-sensitive PIN codes and hosts an entirely hands-off experience.
Developers
In the competitive residential marketspace, developers have turned to smart access to maximise the value of their spaces. Recognising the allure of smart homes, property developers have partnered with smart access companies like igloohome to outfit new developments with smart locks.
In Thailand, Sansiri's new condo developments come standard with igloohome locks linked to the developer's proprietary condo living app. Residents enjoy seamless facility booking and visitor management experiences.
Smart access tie-ups also simplify the leasing and rental process. Through enterprise solutions like igloohome's iglooworks, property managers can securely grant access to property agents and new tenants through a dashboard or mobile app. The data gathered gives developers a whole new avenue to optimise building design around too.
For residential property developers, smart access creates stand-out living experiences that homebuyers expect; and allows them to create entirely new living concepts that fit modern lifestyles.
More than a value-add, smart access also makes possible entirely new living concepts. Co-living has seen a massive growth in recent years driven by demand for convenient, affordable housing in cities with steep property prices like Singapore and New York.
In Singapore alone, lyf by Ascott is simultaneously developing three city-centre co-living concepts to launch each year through 2021. All sites feature a host of facilities equipped with mobile access keys. Smart access offers co-living operators an edge in delivering the faultless living experience millennial professionals expect.
Commercial
Co-working operators
Just as the sharing economy brought co-living to the fore, people are increasingly working in shared spaces. In the sleek premises by coworking firms like WeWork, dozens of companies share one roof. Co-working solutions allow firms to easily scale up or down, adding single seats or entire private offices with a few clicks, while tapping the professional network and facilities operators nurture and maintain.
But flexibility comes with complexity, to deliver a great member experience operators are equipping their spaces with smart access systems. Smart access enables operators to offer diverse membership plans, segmenting members' access based on their subscribed plan. Facility booking and payment are also streamlined through automated one-time PIN issuance and usage tracking.
One solution is andcards - an all-in-one coworking management platform that enables smart access through integration with smart locks. Members book facilities through the andcards portal and receive a PIN code to access the booked space valid only for the allotted time, automating physical access to shared facilities and preventing unauthorised usage.
Hospitality
With the popularity of travel comparison and ratings websites like booking.com and TripAdvisor, travellers are increasingly savvy when booking accommodations. To stand out, hoteliers must innovate while maintaining a flawless core product and service. Smart access allows hoteliers of all strokes to offer that wow factor.
Aiming to entice the millennial crowd, the W brand of luxury hotels launched its world first keyless room entry option in 2014 as reported by Today. Through the brand's mobile app, guests unlock their rooms via a Bluetooth key. The program has since expanded to other Starwood properties, with several hundred-thousand guests having signed up for the keyless service.
Smaller operators are also embracing smart access. Japan's Hotel Minn runs its entire check-in, check-out and room access process through the iglooworks enterprise smart access system. Guests automatically receive PIN codes valid for the duration of their stay. Without keys or cards to return, guests enjoy a fuss-free check-in and check-out experience.         
Investing in smart access also pays dividends. The manpower crunch in many developed cities mean hoteliers are stretched to provide the high-touch service guests demand. Smart access frees up precious manpower to provide unique services that let hotels and brands stand out.
Offices
Modern businesses increasingly find their competitive edge from novel analysis of large volumes of sensitive data. In this climate of data breaches and anxiety over privacy, tenants are placing a renewed focus on security to ensure customers' peace of mind.
Firms realise that physical security is a core part of protecting this treasure trove of data. In a recent survey by CBRE, a worldwide real estate services provider, tenants rated building management as having a strong potential impact on their bottom line, building security being the most important contributing factor.
Smart access grants firms granular control and monitoring while improving convenience for employees. Rather than choosing between convenience and security, smart access makes it easier to achieve both. 
Detailed access logging baked into most smart access systems ensure firms can easily keep their systems compliant with tightening privacy regulations internationally, such as the recent GDPR rollout by the EU. Moreover, smart access systems are typically credential agnostic allowing firms to offer employees multiple access options that best fit their preferences while limiting risk exposure. 
Critical Infrastructure
According to GSMA's case study on Willowmore, much of the world's critical infrastructure operators rely heavily on mechanical locks and keys to secure their assets. A typical telecommunication operator may have several tens of thousands of keys in their custody. Effectively managing these keys is vital to operations.
When any service disruption could mean large fines, operators must be able to efficiently gain access to sites to perform preventive and corrective maintenance. But the current process of drawing keys from a central office slows turnaround. Maintenance engineers lose substantial time to commuting moving to-and-fro central offices and remote sites.
Mechanical key systems also come with limited logging capability. Operators have few insights into the site security, e.g. tampering attempts, maintenance productivity, or the actual movement of keys once checked out. Smart access solutions remove these vulnerabilities.
Protelindo, Indonesia's largest independent wireless infrastructure company, owning 16,000 towers with more than 26,000 tenants, moved to a keyless smart access enabled system to achieve real-time monitoring of its assets and recoup man hours previously spent on commuting.
The system gave Protelindo new insight into site and contractor performance. Willowmore, Protelindo's partner for the initiative, estimates that operators can expect a 30% savings on contractor rates by renegotiating maintenance contracts based on performance data.
Recognising the necessity of better access management, Singtel, a major telecommunications firm, has pushed for replacing lock and key systems with smart padlocks to better secure telecommunications equipment rooms in public flats. Singtel has also recommended that smart padlocks be used to secure rooftop mobile deployment spaces.
Real-time data allows operators to monitor site performance based on the frequency of access requests and efficiently authorise nearby support assets to resolve issues. All this leads to quicker service turnaround and improved network reliability, hence driving down operational expenditure. For critical infrastructure operators, smart access is increasingly more than a nice-to-have, but a crucial means of securing competitive advantage. 
Future-forward with smart access
Few technologies are as widely applicable as smart access. Access control is a part of every facet of modern life. With smarter access, industries stand to, not only, improve on existing operations, but also engage in entirely new ways of business.
With multiple credentialing options, operators get the flexibility of granting access that fits each user and use case. This maintains security even as our spaces become more fluid and exposed to more risks.
Built-in access logging grants firms new insight into how their spaces are being used, from meeting rooms in a co-working space to remote cell towers. Operators now have the chance to optimise these previously cloaked operations to build much vaunted competitive edge.
Whether enabling smarter homes or complying with tightening privacy regulations, smart access helps industries step ahead and stay ahead.